We are thrilled to have you on our site. If you enjoy the post you have just found kindly Share it with friends.
Today, Sunday, the official for Israeli-Palestinian affairs at the US State Department, Hadi Amr, is expected to begin his meetings with Israeli leaders in Jerusalem, before heading to the West Bank to meet with Palestinian officials.
That comes within US efforts to calm and create conditions for a cease-fire Between the Israeli and Palestinian sides.
It is noteworthy that Hadi Amr is the US Assistant Secretary of State for Palestinian and Israeli Affairs. He is an American diplomat of Lebanese descent who took charge of the Palestinian-Israeli negotiations file during the administration of former US President Barack Obama.
Washington sent him to the Middle East on a mission focused on defusing tension between the Palestinians and the Israelis, stopping the escalation in the Palestinian territories, reaching a ceasefire agreement, especially on both sides of the Gaza-Israel border, and then understanding the arrangements that could be reached to enhance calm.
Searching for bodies under the rubble of a building in Gaza that was demolished by Israeli strikes
Palestinian President Mahmoud Abbas received a phone call from US President Joe Biden, the first between themDuring which Abbas called for an end to the Israeli attacks.
Biden also had a telephone conversation with Israeli Prime Minister Benjamin Netanyahu to discuss the escalating violence between the Palestinians and Israelis.
The call saw Biden confirm his support for the two-state solution, according to a statement issued by the White House. The US President also assured Netanyahu of the need to take "steps that allow the Palestinians to live in security and dignity, and make Jerusalem a place for peaceful coexistence among all."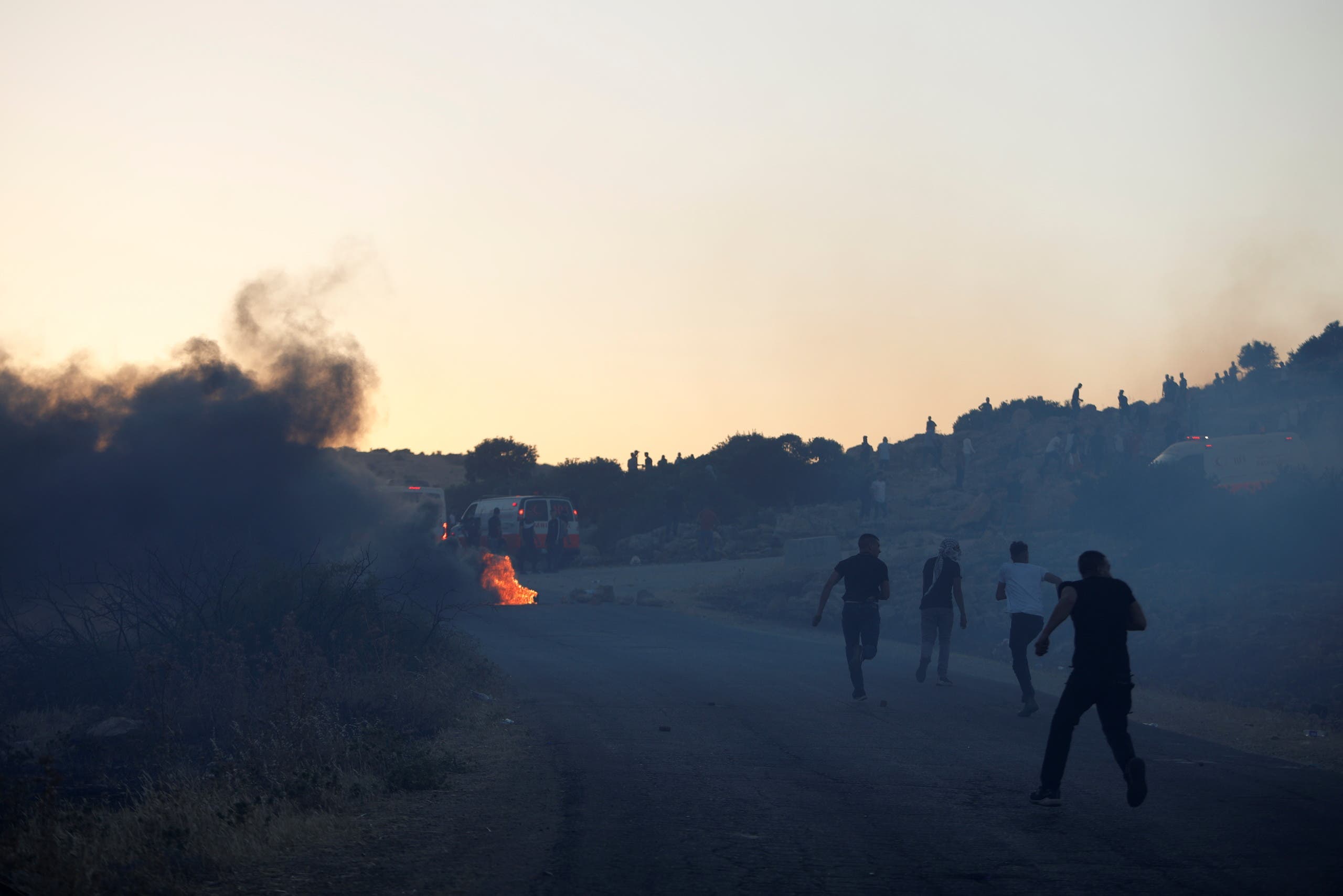 Protests in the West Bank on the escalation in Gaza
At the same time, the US President stressed his support for "Israel's right to defend itself." Biden also expressed concern about "sectarian violence inside Israel."
And after Israel targeted the evacuation tower in Gaza, which housed a number of international media offices, Biden called on the Israeli prime minister "to ensure that journalists are kept safe."
A phone call also took place between US Defense Secretary Lloyd Austin and his Israeli counterpart, Benny Gantz. The American Secretary expressed his concern about the targeting of civilians and the hope of the United States for Israel to end the military operation as soon as possible.
For his part, Gantz threatened during the call to continue the escalation "if Hamas attempts to complete the shooting operations."
.
Disclaimer: The opinions expressed within this article are the personal opinions of the author. The facts and opinions appearing in the article do not reflect the views of Algulf.net and Algulf.net does not assume any responsibility or liability for the same.