We are thrilled to have you on our site. If you enjoy the post you have just found kindly Share it with friends.
Flydubai, the Dubai-based airline, is celebrating the third anniversary of the vacation segment of the Arab Travel Market (ATM) this year. In conjunction with the anniversary, Holidays by flydubai reinforces its commitment to easy and affordable travel by providing customers with the ability to customize their own holiday packages in addition to diversifying their product offerings and expanding the network of partners.
Since its launch in 2018, Holidays through the flydubai online portal has become a one-stop shop for customers to browse and book their holiday packages including flights and hotels with the option to add additional services. Flydubai Holidays now offers affordable packages from 41 markets sourced across the flydubai network and a wide range of hotels for customers to choose from.
Sudhir Sridharan, Senior Vice President Commercial Operations (UAE, GCC, Africa and Indian Subcontinent) at flydubai, said: "We are fully aware that the way people travel has changed. With travel restrictions gradually easing, we can see that customers are starting to plan their holidays again. 66% of UAE residents surveyed by us in February said they are likely to travel soon, either in the next three months (41%) or in the next four to six months (25%), indicating an intention to travel during these Period. the summer. Destinations on our networks such as Tbilisi in Georgia, the Maldives and Colombo in Sri Lanka have proven to be as popular as they are for countries that have recently opened up to tourism including Albania, Armenia and Serbia.
"Travel may not be as simple as it used to be, but some of the initiatives we've launched are encouraging more people to book a vacation package. We offer the option to tailor your travel experience to suit your needs and include travel insurance and any additional extras in one reservation." Sridharan added: " We are seeing bookings from customers who may not have considered the benefits of a holiday package before. "
Holidays offered by the flydubai portal has boosted its offerings by adding multiple booking flows:
Multiple city reservations allow customers to customize their itinerary by combining multiple destinations
Stopover reservations allow customers to book a stopover in Dubai on their way to or from their final destination on flydubai
One-way reservations allow customers greater flexibility in booking a holiday package at their destination combined with a one-way flight on flydubai.
Increased usability for existing flight and hotel reservation flows, including the option to select hotel stays for only a portion of the total duration.
Nelson D'Souza, Vice President Holidays at flydubai, said at the anniversary: ​​"Over the past three years, we have developed a wide range of competitively priced hotel accommodations through our partnerships with Hotel Beds and Expedia that complement more than 500 contracted hotel options. We have also partnered with more than 40 destination management (DMC) companies across the network to provide hotels and ground services at current destinations as well as seasonal destinations including Batumi, Bodrum, Tivat and Trabzon. Passengers can book package options. Affordable flydubai holidays, whether it's business or economy class, staying in a five-star hotel or choosing a comfortable bed and breakfast.
"We understand that with changing travel requirements, customers are looking for flexible travel options. This is why Holidays by flydubai enables its customers to book with confidence while returning money to the original payment policy in the event of a malfunction in the flight path due to airspace closure." Dsouza added.
Holiday by flydubai announces a limited offer for the summer to celebrate its third anniversary. Prices start at just AED 1,057 per person and include return tickets in economy class, hotel accommodation and breakfast. These special packages are based on two adults sharing a room and are available for reservation by May 31, 2021.
Find out more about flydubai HolidaysPlease visit: https://holidays.flydubai.com/en/
| | | |
| --- | --- | --- |
| Destination | Travel Date | Price per person for double sharing (AED) |
| Yerevan | June 8-11 | 1,057 |
| Batumi | June 27-30 | 1,321 |
| Tbilisi | June 8-11 | 1,343 |
| Bishkek | June 8-11 | 1,404 |
| Zanzibar | June 8-11 | 1,571 |
| Bodrum | June 8-11 | 1,595 |
| Tirana | June 8-11 | 1,859 |
| Trabzon | June 9-12 | 1893 |
| Belgrade | June 8-11 | 1961 |
| Colombo | June 8-11 | 2,076 |
| Tashkent | June 9-12 | 2,170 |
| Sarajevo | June 8-11 | 2,275 |
| the moldive Islands | June 8-11 | 3,322 |
Packages can be booked at Flydubai Holidays (holiday@flydubai.com) Or the official flydubai app or the Dubai call center at (+971) 600 54 44 45 or through flydubai travel outlets.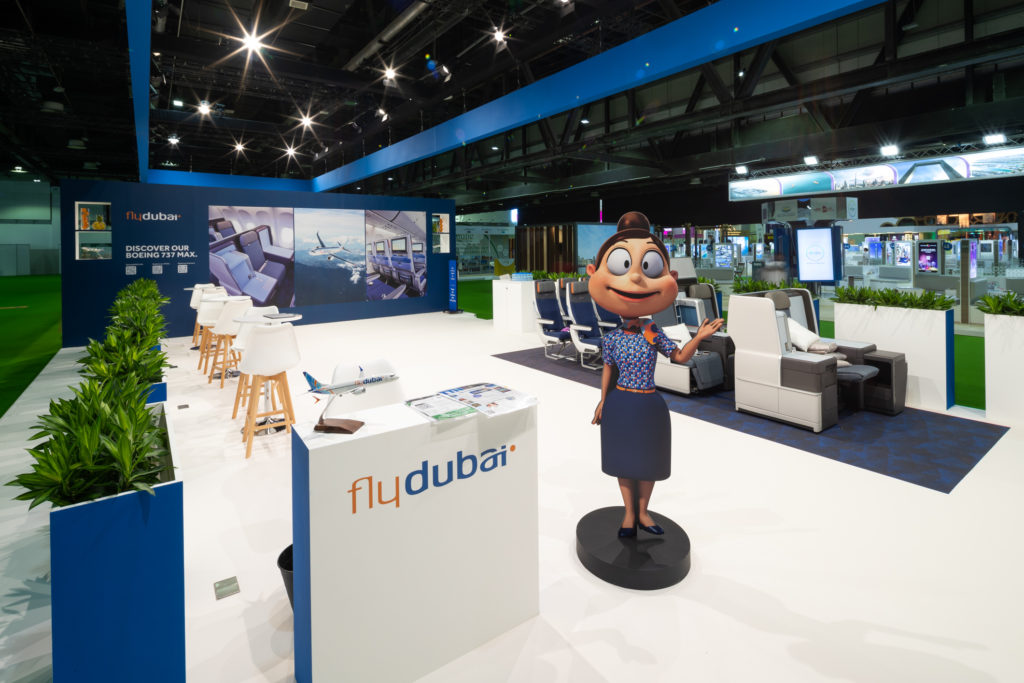 Disclaimer: The opinions expressed within this article are the personal opinions of the author. The facts and opinions appearing in the article do not reflect the views of Algulf.net and Algulf.net does not assume any responsibility or liability for the same.