We are thrilled to have you on our site. If you enjoy the post you have just found kindly Share it with friends.
1) Business as usual, the path to disaster
Many observers believe that if we do not make any major changes to the way we govern the planet, then, as usual, we are on the road to disaster.
About 90 percent of global biodiversity loss and water stress (when water demand exceeds available) and a significant portion of the harmful emissions that are causing climate change are due to the way we use and process natural resources. …
Over the past three decades, the amount of raw materials extracted from the earth has more than doubled worldwide. At current production rates, we intend to double the volume again by 2060.
According to the International Resource Panel, a group of independent scientists, experts, united by the UN to study this issue, are putting us in line for a temperature rise of 3-6 degrees, which would be fatal to many life forms on Earth.
2) Circular economy means a fundamental change in direction
While there is no universally agreed definition of the circular economy, the 2019 United Nations Environment Assembly, the UN's flagship conference on the environment, described it as a model in which products and materials are "designed to be reused, recovered … recycled or recovered and thus preserved on the farm for as long as possible. "
This scenario will require fewer resources, generate less waste and, perhaps most importantly, avoid or reduce the greenhouse gas emissions that are driving the climate crisis.
This goes much further than just recycling: for a circular economy to emerge, the prevailing economic model of "planned obsolescence" (buying, throwing away and frequently changing products) must be changed, businesses and consumers must value raw materials. materials, from glass to metal, plastics and fibers, as resources to be valued, and products as items that need to be maintained and repaired before they are replaced.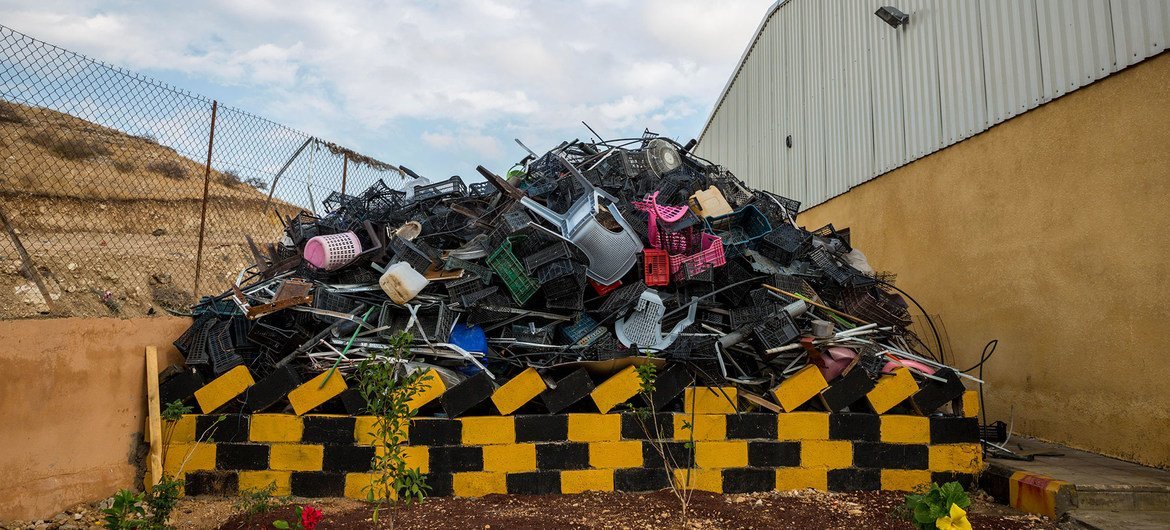 3) turn trash into cash
In both developed and developing countries, consumers are increasingly embracing the ideas behind the circular economy, and companies are realizing that they can make money from it. "Securing a closed loop in our economy is the path to decarbonizing our economy," says Olga Algayerova, head of the United Nations Economic Commission for Europe (UNECE), "and could lead to 1.8 million net jobs by 2040."
In the United States, for example, the demand for affordable, high-quality furniture in a country where about 15 million tons of discarded furniture ends up in landfills each year has spurred the creation of Kaiyo, an online marketplace that makes furniture easier to repair and reuse. The company is growing rapidly and is part of a trend in the country to use resources more efficiently, such as the Zipcar car sharing app and Rent the Runway, a designer clothing rental service.
There are many projects in Africa, large and small, that incorporate the principles of a circular economy by making the most efficient use of available resources. One of the standout initiatives is the Gjenge Makers in Kenya. The company sells bricks for the construction industry made entirely from waste. Young founder Nzambi Mati, the United Nations Champion of Earth award, says she literally turns trash into money. The biggest challenge she faces is how to meet demand: every day, Gjenge Makers recycles about 500 kg of waste and can produce up to 1,500 plastic bricks per day.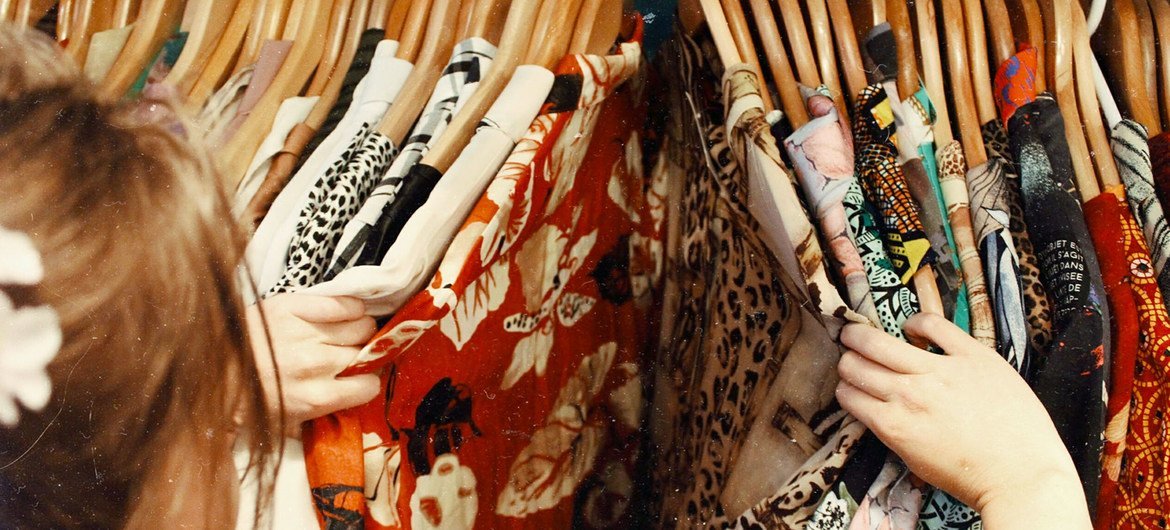 4) Governments take action
But for the transition to take hold, government involvement is needed. Recently, major commitments have been made in some countries and regions responsible for significant resource use and waste.
For example, the US government's plan to provide employment in the US includes measures to modernize energy-efficient homes, electrify the federal fleet of vehicles including postal vans, and end carbon emissions from electricity generation by 2035.
In the European Union, the new EU Circular Economy Action Plan, adopted in 2020, is one of the building blocks of an ambitious European Green Deal aimed at making Europe the first climate neutral continent.
And in Africa, Rwanda, Nigeria and South Africa have established the African Circular Economy Alliance, which calls for the widespread adoption of a circular economy across the continent. The Alliance supports African leaders who advocate this idea and is building coalitions for pilot projects.
5) the square of the circle?
However, there is still a long way to go, and there is even evidence that the world is heading backwards: The Cycle Gaps Report 2021, compiled annually by think tank Circle Economy, estimates that the global cycle rate (share of materials extracted as a percentage of total materials used) is just 8.6 percent compared to 9.1 percent in 2018.
So how do you make the world "rounder"? There are no easy answers and no silver bullet, but Ms Algayerova points to strong regulation as a big piece of the puzzle.
"I am proud that for the automotive sector, a UN regulation adopted by the UNECE in 2013 requires that 85 percent of the mass of new vehicles must be reused or recycled. This binding rule affects the design of about a quarter of all cars sold globally, about 23 million in 2019. "
"This is a step in the right direction, but such approaches need to be scaled up across all sectors," she adds. "Moving to a circular economy is good for business, citizens and nature and should underpin sustainable economic recovery COVID-19 pandemic."
…
Disclaimer: The opinions expressed within this article are the personal opinions of the author. The facts and opinions appearing in the article do not reflect the views of Algulf.net and Algulf.net does not assume any responsibility or liability for the same.