We are thrilled to have you on our site. If you enjoy the post you have just found kindly Share it with friends.
Our readers are Facebook users
You can now follow the latest news for free via our Facebook page
Click here to subscribe

Olivia Brain, two-time Paralympic champion and world champion in the high jump and running, says an England Games official told her on Sunday that her sweatpants were "too short and revealing".
Brin says she wanted to shed light on what happened to her to prevent it from happening again.
"His comment really pissed me off and it's totally inappropriate," Brin said.
"It's common knowledge that they don't have the right to comment on what we can and cannot wear," she adds.
Brienne, 24, who won gold at the 2015 and 2017 World High Jump Championships, wore the same style of clothing her sponsor had given her in all the competitions she participated in during her career.
"The pants you're wearing are like a high-waisted bikini," she told the BBC radio program Women's Watch.
"I've been wearing it for nine years and never had a problem, we need to feel comfortable in what we wear. We want our clothes to be as light as possible to help us move during the match and not the other way around, we have the right to wear what is comfortable for us."
Breen, who also won a bronze medal at the 2012 London Paralympic Games, told the show that the accident happened after she competed in the high jump in Bedford.
"I had just finished the game and I was thanking the officials for their help and support when that official came up to me and asked if he could talk to me about anything. I said yes, what's the problem?
The official commented on what Brin was wearing, telling her, "I think what you're wearing is very revealing. I think you should think before buying the shorts."
Brin continues, "I was stunned by what I heard, and my tongue couldn't speak, and the first feeling that came to my mind was, are you serious or are you kidding?"
Players share their experiences of social media harassment in Britain
Tokyo Olympics: what makes the women's sprint race the most interesting this year?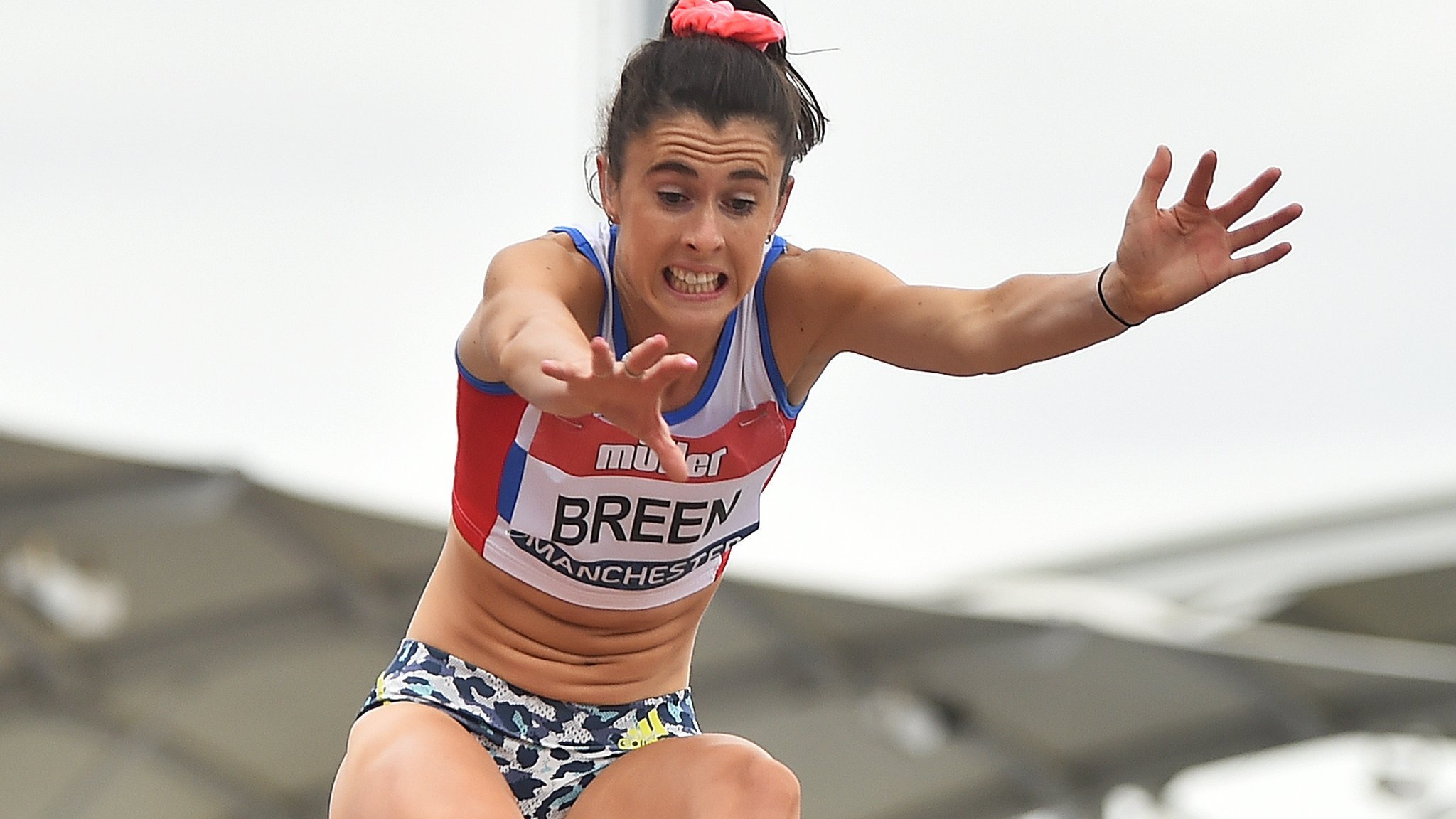 Brin believes male athletes will not face similar criticism, but after speaking about it on social media, many said they had had similar experiences.
"Personally I have never been embarrassed before, but what happened yesterday made me very angry, and it seems that this is what happened to many girls and young athletes, according to what I have learned from the reactions that me on my Instagram and Twitter pages, that needs to change."
"I think people don't talk about this because they're scared. I want them to feel confident and talk about it because what happened is not acceptable and no one should have to go through this situation."
"I will do everything I can because I really want to get a message across to everyone, in other words and very clearly, I want to make a difference in women's sport so that people are never allowed to comment on what we can and cannot wear."
British footballer Amelia Stricker said the officials who made the "unnecessary" comments should not make official decisions, a view Olivia Breen strongly shares: "They are doing a fantastic job and I appreciate their support, but they can't cast. about what we wear. They are only here to do their job and help us, not to comment on our clothes."
An Athletics England spokesperson said: "We are aware of this incident and will investigate it immediately. The wellbeing of everyone involved in athletics is of the utmost importance and everyone should feel comfortable competing and participating to sports."
.
Disclaimer: The opinions expressed within this article are the personal opinions of the author. The facts and opinions appearing in the article do not reflect the views of Algulf.net and Algulf.net does not assume any responsibility or liability for the same.