We are thrilled to have you on our site. If you enjoy the post you have just found kindly Share it with friends.
Xtra Time Web Desk: The wait is finally over as the Tokyo Olympics kick off on Friday with an unusual opening ceremony at the 68,000-seat Olympic Stadium. Only 1,000 dignitaries will be in the stadium for the opening spectacle, usually a time of celebration for the host nation. But due to the unforeseen circumstances surrounding the COVID-19 wave in Japan, the opening ceremony will go ahead without any frenzy and fanfare. Now delayed by the pandemic for a year, organizers hope the biggest sporting spectacle goes smoothly.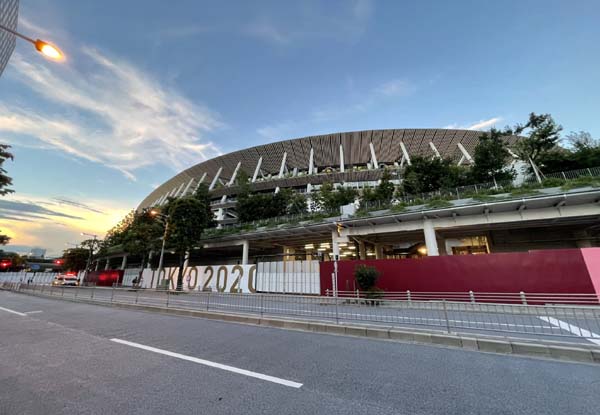 The atmosphere in the host country is far from enthusiastic, as the general public is largely left out and suspicious of the Games, fearing an influx of infections from foreign visitors. Glimpses of rehearsals seen by Tokyo residents suggest a high-tech show with a drone display.
Japanese Emperor Naruhito will be the leader of the VIPs, along with a few world leaders and prominent figures, including US First Lady Jill Biden and French President Emmanuel Macron.
Concerns about the virus remain high in Japan, with Tokyo under a state of emergency as Tokyo 2020 finally kicks off from Friday.
.
Disclaimer: The opinions expressed within this article are the personal opinions of the author. The facts and opinions appearing in the article do not reflect the views of Algulf.net and Algulf.net does not assume any responsibility or liability for the same.