We are thrilled to have you on our site. If you enjoy the post you have just found kindly Share it with friends.
Weightlifter Hedlin Diaz won the Philippines' first Olympic gold on Monday and won the women's 55kg event, also setting an Olympic record..
On her Instagram account, she posted videos of her training during the coronavirus lockdown in December 2020, using broomsticks and temporary weights to train in preparation for the Olympics..
Diaz commented on the video: "Have you ever had this moment? You will do anything to train and improve your skills, from training with water bottles that eventually turned into bags of water bottles during the lockdown."
The 30-year-old Diaz lifted 224 kg (97 snatches and 127 nets), setting an Olympic record, ahead of China's Qiuyun Liao 223 kg and Kazakh Zulfia Shenshanlu 213.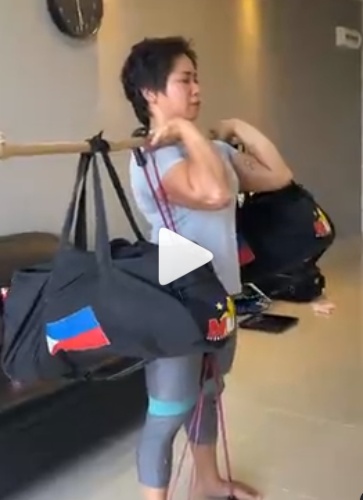 Practice with a broomstick
Diaz has previously secured a place in her country's sporting history, akin to boxing icon Manny Pacquiao, as the only woman to win an Olympic medal, when she surprisingly won silver five years ago and ended the medal drought for the Philippines. that lasted 20 years.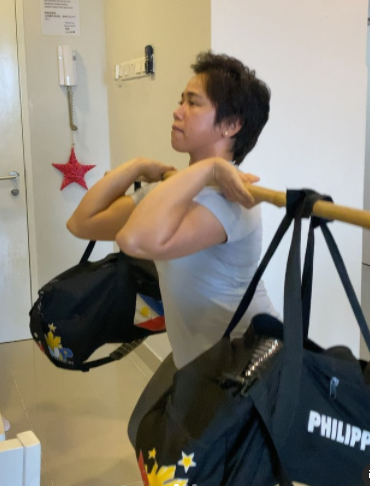 Training weightlifter with a broom
It is worth noting that the last medal that the Philippines won in the Olympic Games in the 2016 edition was in Rio de Janeiro, Brazil, and in boxing matches..
The Philippines will participate in these Olympics with 19 athletes, 9 men and 9 women, in weightlifting, swimming, taekwondo, boxing, skiing, shooting, rowing, judo, golf, athletics and gymnastics..
.
Disclaimer: The opinions expressed within this article are the personal opinions of the author. The facts and opinions appearing in the article do not reflect the views of Algulf.net and Algulf.net does not assume any responsibility or liability for the same.