Students in Abu Dhabi can get FREE COVID-19 PCR testing until September 30
The Abu Dhabi Department of Education and Knowledge (ADEK) has announced that all students enrolled in private and charter schools in Abu Dhabi require a negative PCR test result not older than 14 days to return to classrooms and for the first month of the semester.
Abu Dhabi offers FREE COVID-19 PCR testing to students until September 30
FREE PCR testing is also available for UAE students at select facilities
SEHA has announced that students nationwide are eligible for free PCR testing at select facilities. Non-vaccinated students aged 12 years and older must have a weekly PCR test if they have not been vaccinated.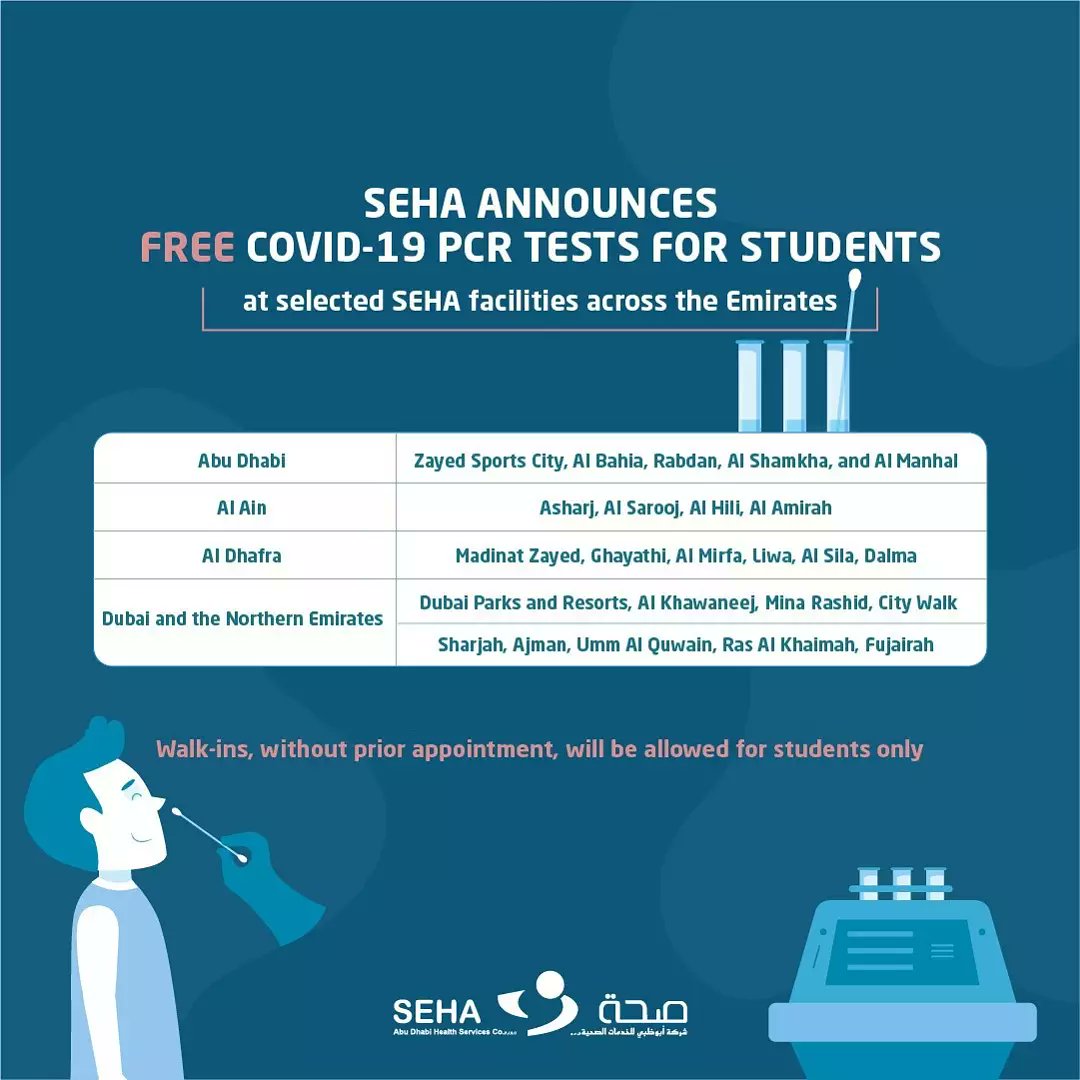 ADEK also added that saliva testing will be available at G42 health centers and SEHA drive-thru facilities
All government and private screening centers offer the free COVID-19 tests for Abu Dhabi students.
In other news, the Ministry of Health and Prevention (MoHAP) announced that: the prices of PCR tests are reduced to AED50 in UAE! State-level medical facilities must show results within 24 hours.
Previously, Abu Dhabi lowered the price of PCR tests from AED85 to AED65. Any medical institution that tried to price PCR tests at a different rate was warned with fines and closure. However, now the new fixed price for PCR testing is AED50.
Listen to the Lovin Dubai Show: People who have taken the Sinopharm vaccine are told to get the booster shot