WA Prime Minister Mark McGowan has warned that "very strict rules" will apply when Perth hosts this year's AFL Grand Final, in what will be a "historic moment" for the state.
"A happy, exciting day, but it is of course tempered by the fact that our siblings in Victoria are having a really hard time," said Mr McGowan, as AFL boss Gillon McLachlan announced Perth as the grand final venue for 2021.
"We will be able to hold this event in a COVID safe way, we will have all the protocols, all the rules like we have for the past two years to hold football and other sporting events.
"We secured this event on our own terms and made sure we put in place the strictest and strongest protocols to protect Western Australians.
"But it's very exciting. It's only the second time in 124 years that the Grand Final has left Melbourne and of course it's going to be a great spectacle here in Perth."
He said the event would be a major draw for tourism, attract visitors and help boost WA's economy.
Holiday excluded
But Mr McGowan said there would be no public holiday in WA to mark the event, as is customary in Victoria.
"It's a little late to organize something like that… but it's going to be great anyway, so let's just enjoy it," he said.
"There will be a parade and of course the Brownlow will take place here in Perth.
"We will work with the AFL to maximize the excitement, fun and participation of as many people as possible."
He said a number of preparatory matches will be played in Perth in the coming weeks.
While the WA border remains closed to most other states, people from South Australia, Tasmania and the Northern Territory can travel to Perth for the game.
The Perth Stadium, which opened in 2018, has a seating capacity of 60,000.
Details about available seats have not yet been released.
It hosts Australian Football League, International and Big Bash League cricket, football, rugby league and union and music concerts.
'Once in a lifetime' trifecta
Perth Stadium CEO Mike McKenna told Radio 6PR he expected more members of the public to be able to get tickets to the game.
"What we can look forward to, unlike in Melbourne where ticket allocation is shared between the clubs and companies, there aren't that many members who have access to the game here, so I imagine the proportion of tickets going to the audience going will be much higher," he said.
Mr McKenna said nearly 40,000 tickets had already been sold for this weekend's semi-final, which saw Geelong face GWS in the stadium.
"The semi-final, the preliminary final, the grand final is definitely once in a lifetime," he said.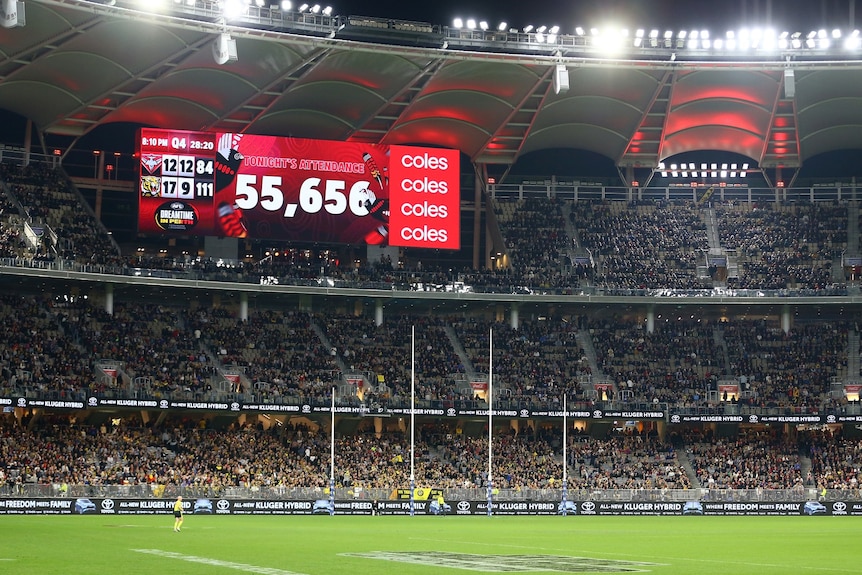 Spokesperson for The Camfield pub in Burswood Natasha Leembruggen said preparations were already underway as the venue expected a 20 percent increase in sales on the grand finale day itself.
"We have quite a large capacity as we are Australia's largest pub we are already quite well equipped," said Ms Leembruggen.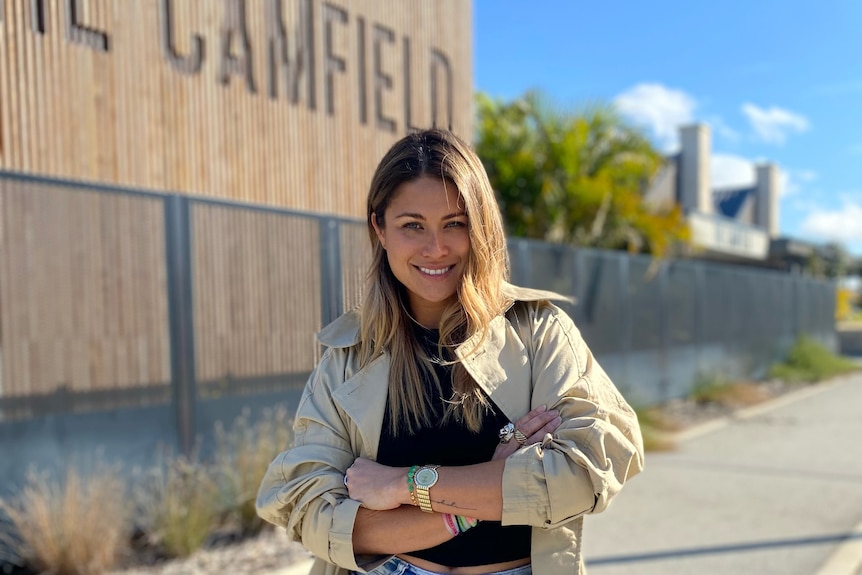 She said the location had an extended trade permit allowing it to receive 3,250 people at any time.
"We've obviously made the estimates, knowing we can accommodate so many people in the venue, but very rarely do we get a chance to actually take care of that, so it's great," she said.
"We expect to process nearly 620 barrels of beer and 720 liters of vodka…600 portions of fries…just for the grand finale day, so you can imagine the preparation for our order."
'Perth a desert' under closed border
Evan Hall, director of the WA Tourism Council, welcomed the announcement.
"Perth has really been a desert, [due to the] lack of visitors entering WA," he said.
"It will fill our hotels, bring people to our restaurants and clubs and also give tour operators a real boost."
He said the event would also showcase Perth and the stadium as world-class destinations for major sporting events.
"We saw Queensland win the AFL last year, they've had the Commonwealth Games and bid successfully in the Olympics, but we think Perth is just as good a destination for big events, and this is our chance to show off."
Mr Hall estimated the event would inject $10 million into the state's economy from Western Australian visitors alone.
"We certainly hope that people don't just stay overnight, but maybe stay two or three nights, and make it a long weekend," he said.
.