More than 150 people have been arrested and nearly 600 fines handed out during anti-lockdown protests in parts of Sydney and regional New South Wales.
Most important points:
NSW police say they have halted 69 illegal demonstrations across the state.
Protests also took place in the hotspot suburbs of Fairfield, Campbelltown and Blacktown
Deputy Commissioner Says Protests Endanger Everyone's Freedoms
Police had made preparations for a truck blockade outside the state parliament, but were instead met by about a dozen protesters.
Officers managed to disperse the crowd within the hour by handcuffing a man and woman on Macquarie Street in Sydney's CBD this morning. In all, three arrests were made and five fines were handed out outside the NSW parliament building.
More than 900 officers were deployed throughout the state while rallies also took place in Waverley, Fairfield, Campbelltown, Blacktown and Sutherland.
Hundreds of protesters gathered outside the Byron Shire Council Chambers in Mullumbimby – the majority of whom were not wearing face masks.
Lismore City Council was also targeted, while protesters were also arrested in Wagga Wagga, Orange and Dubbo.
Deputy Commissioner Mal Lanyon said police have shut down at least 79 illegal demonstrations in the state.
"We have made it clear in recent weeks that the police are not against freedom of expression," he said.
"We are against activities that violate public health order and endanger the vast majority of the community.
"Today's actions only serve to jeopardize the freedoms of those people who do the right thing."
Three officers were injured during the protests in Lismore, Murwillumbah and Raymond Terrace, which Deputy Commissioner Lanyon said was "totally unacceptable".
"These were minor injuries – of course, appropriate action will be taken in terms of charges or notices of infringement," Deputy Commissioner Lanyon said.
Police say many of the 153 people arrested were released soon after their identities were established, while others were charged with a range of offences, including assault on the police and resisting arrest.
A planned truck blockade in central Sydney fell through.
Police believe the organizers are different from those behind the violent protest that took place last month from Victoria Park to City Hall.
Researchers continue to gather information on social media for fear of further protests in the coming weeks.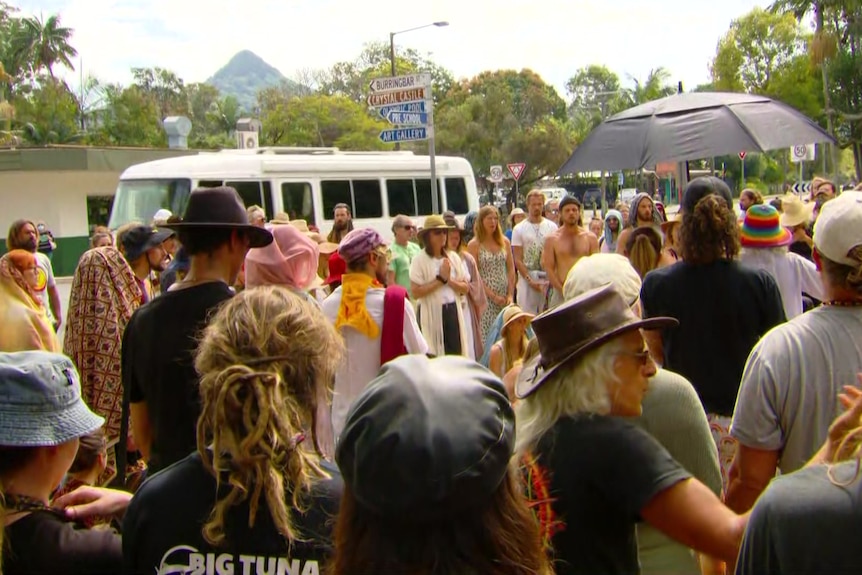 Loading form…
.