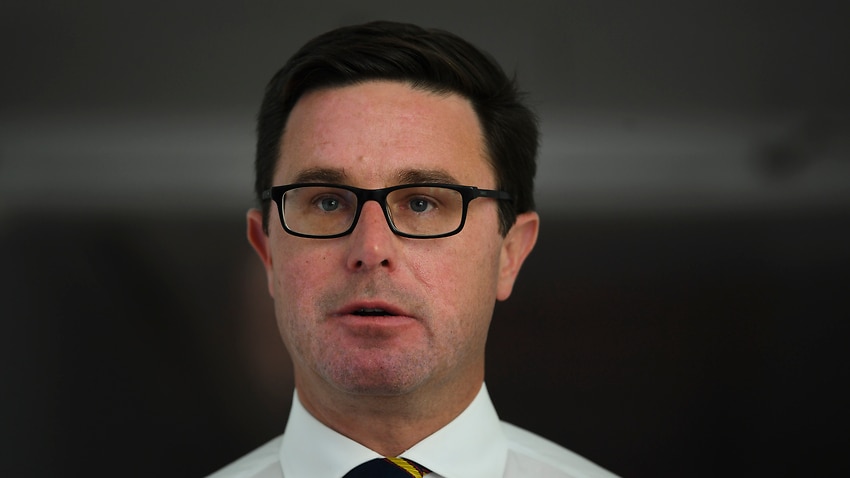 The full terms of the visa are still being finalized in consultation with the sector, but are expected to include potential pathways for permanent residence, including regional resettlement.
The first phase of the visa will see a small group of agricultural workers arrive in Australia between November and March 2022.
More workers will enter Australia with the new visa during the second phase, which will start in April next year.
Littleproud said negotiations are underway on bilateral agreements with countries in the region.
The federal government has estimated that the horticultural sector alone faces a shortage of 30,000 workers by February. Source: AAP
---
"The Ag visa will be the largest structural change to the agricultural workforce in our nation's history," he said.
"It will be open to applicants from a range of countries and we are already in talks with a number of countries in our region that are eager to participate."
The government has committed to prioritizing bilateral deals with countries through the Association of Southeast Asian Nations, which include Thailand, Cambodia, Brunei, Myanmar, the Philippines, Malaysia, Laos, Vietnam, Singapore and Indonesia.
The visa is designed to address the labor shortage exacerbated by the closure of international borders as a result of the COVID-19 pandemic. The federal government has estimated that the horticultural sector alone faces a shortage of 30,000 workers by February.
The visa will be available to workers in all agricultural industries, including the meat processing, fisheries and forestry sectors, and allows individuals to move between employers.
Littleproud said the agricultural visa would complement, not replace, existing plans of action with Pacific nations.
"It will complement the Pacific programs we have put in place that have been critical in supporting our primary industries thus far," he said.
The Australian Council of Trade Unions has warned of the potential exploitation of migrant workers under the new visa, concerned about a perceived lack of protection measures.
This comes in the wake of persistent warnings from unions about the prevalence of low wages and poor conditions faced by migrant workers in this sector.
The federal government says workers who arrive in Australia under the scheme will be guaranteed the same rights and protections as all workers.
Farmers have long demanded the visa, saying it would help with production efforts.
Littleproud said the government is working closely with states and territories on the ability to quarantine workers.
Citizens gained Alliance visa support after Australia's free trade deal with the United Kingdom. This ended a requirement for British backpackers to work on farms for 88 days if they wanted to stay in Australia for two years.