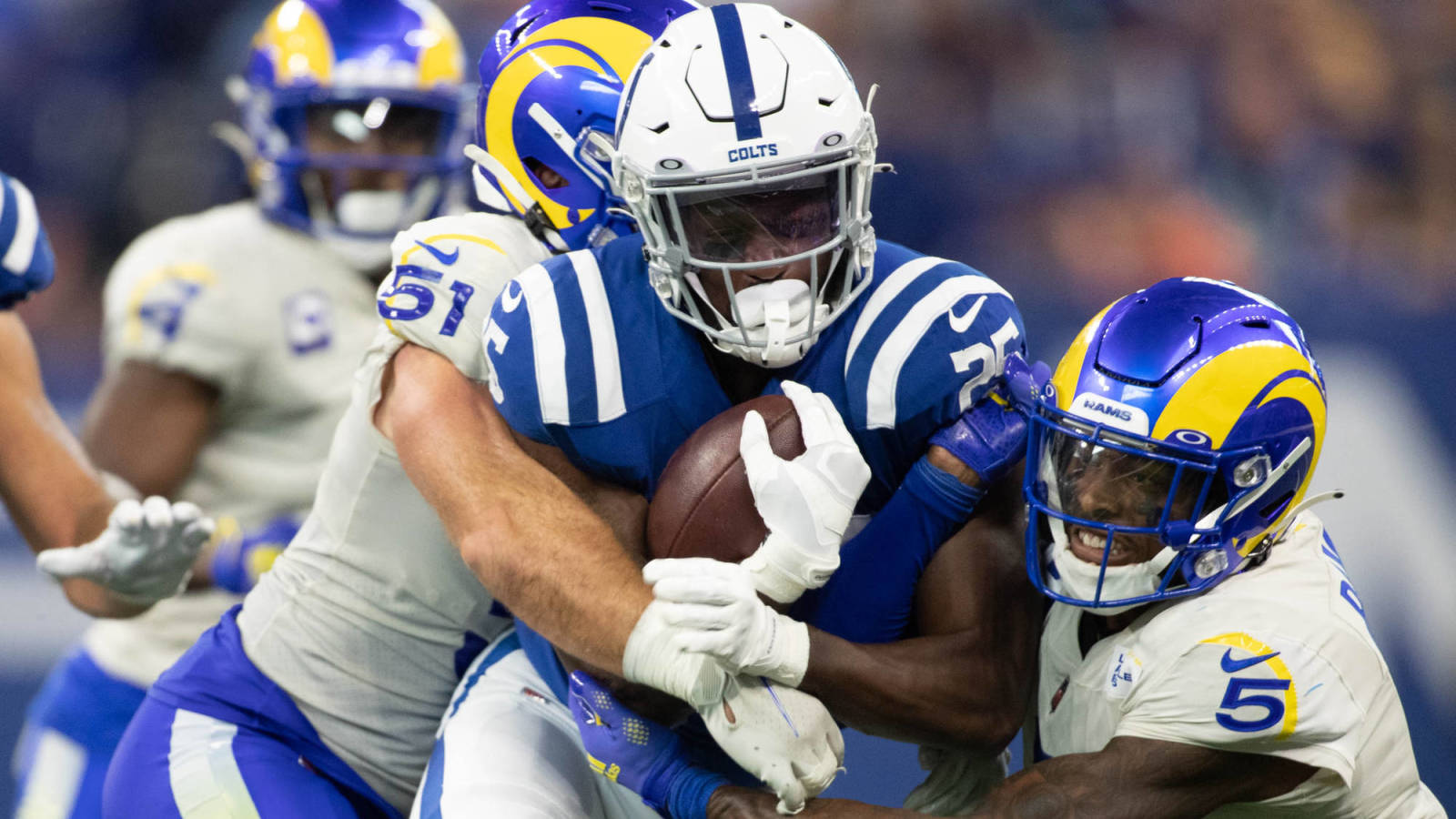 The Indianapolis Colts and Marlon Mack agreed to seek a trade, it was reported earlier this week, and the veteran who backed out held what could be considered a farewell press conference on Thursday.
"I just had an agreement on what's best for me," Mack said via Fox 59's Mike Chappell. "They were just all about it. They supported me 100%. It's a mutual agreement I'd say."
Unsurprisingly, the Colts and Mack are breaking up. He has only played 13 snaps in two games and was a healthy scratch in week 3.
Mack's best season came in 2019, when he rushed for 1,091 yards and eight touchdowns. When he suffered an Achilles tendon injury in 2020, Jonathan Taylor and Nyheim Hines emerged as the best running backs in Indy.
Last season, Taylor rushed for 1,169 yards and 11 touchdowns, while Hines ran for 380 yards and three touchdowns with 63 catches for 482 yards and four scores.
The Colts are 0-3 this season and could use help in other areas. By trading Mack, they may be able to upgrade at least one other position.