We are thrilled to have you on our site. If you enjoy the post you have just found kindly Share it with friends.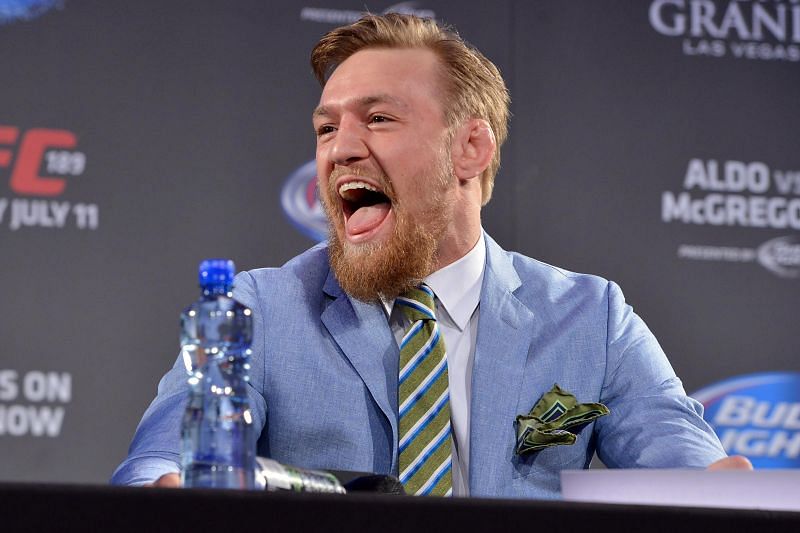 WWE RAW star Riddle hopes to be as good as Conor McGregor at selling himself to his audience and making a lot of money.
In this week's After The Bell, Riddle was asked what he thinks of the martial arts world right now and how celebrities have participated in boxing matches. Riddle believes that many of these celebrities are intelligent business people who can maximize their fan base to make money.
He cited the example of MMA legend Conor McGregor and his expertise in marketing himself. Riddle wants to be as good as Conor when it comes to personal branding:
"They're smart. We can all say, 'They're stupid, they buy all this jewelry, this, that, whatever.' Dude, they're rich, they make great moves, they're always the talk of the town and that's that You can't really… it's like Conor McGregor, I want to talk shit about him sometimes, but it's like the guy is really good and he's got his whiskey and he's so good at marketing himself, everything is just so good that, what can I do? I wish I was good at that," said Riddle.
The WWE RAW Tag Team champion doesn't like the disrespect these celebrities show for their fights, but argues that they are doing it smartly to get the attention of the public.
Riddle was an MMA fighter before coming to WWE
Riddle entered the MMA world after participating in the reality show The Ultimate Fighter in 2008 and having a five-year career in the UFC. In 2013, UFC released Riddle after failing their drug test for the second time in a year. He has an 8-3 record in MMA, with his last fight in 2014 under Titan FC.
He then began his professional wrestling journey, training to become a professional wrestler in 2014 and competing in the Indies for a few years before joining WWE in 2018.
Read also
Please H/T After The Bell and Sportskeeda if you use any of the quotes above.
---
Vince Russo and Dr. Chris Featherstone will get you in the mood for the WWE Draft. Click here for more.
.
Disclaimer: The opinions expressed within this article are the personal opinions of the author. The facts and opinions appearing in the article do not reflect the views of Algulf.net and Algulf.net does not assume any responsibility or liability for the same.