We are thrilled to have you on our site. If you enjoy the post you have just found kindly Share it with friends.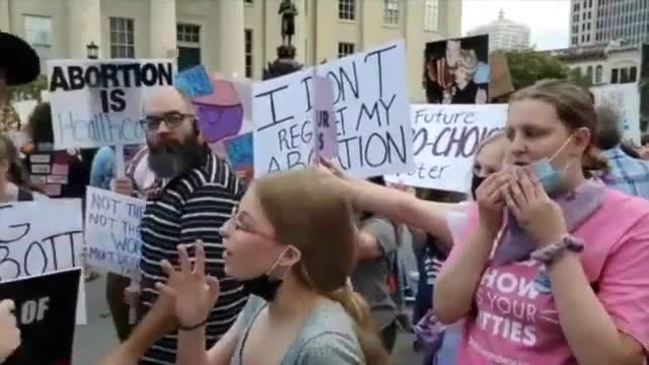 As part of nationwide rallies hosted by Women's March, pro-abortion rights protesters took to the streets of Louisville, Kentucky, on Saturday, October 2. These images, posted to Facebook by the Louisville ProActivist Report, show supporters holding placards and chanting 'My body, my choice!' and "Forbid our bodies." One clip shows counter-protesters arguing with those marching. Credit: Louisville ProActivist Report via Storyful
.
Disclaimer: The opinions expressed within this article are the personal opinions of the author. The facts and opinions appearing in the article do not reflect the views of Algulf.net and Algulf.net does not assume any responsibility or liability for the same.