A senior intensive care nurse described Victorian patients as "begging" to be vaccinated before being put on resuscitation equipment.
the main points:
Michelle Spence, a nurse at the Royal Melbourne Hospital, says her patients include healthy young adults.
Only 5 per cent of people in Victorian hospitals with COVID-19 are fully vaccinated
North Hospital nurse Jackie Harper says many nurses are exhausted
Michelle Spence, director of the intensive care unit nursing unit at the Royal Melbourne Hospital, was visibly emotional as she described fit people and healthy people who are deteriorating after contracting COVID-19.
"One of the saddest things I've seen over the past few weeks is that people want to be vaccinated before we put them on life support," she said.
"This is the ultimate truth. I've seen it myself. They are begging for a vaccination.
"They're very young. And once we get to that, we're about to give them life support, it's really too late."
Speaking at the state's daily coronavirus update, Spence said she's seen people dying in the ICU themselves.
"And that's not what this should be at all. Loved ones deserve to have their families with them when they die."
Spence said she's seen healthy people end up in the intensive care unit, including a dealer in his 30s.
"The only thing I can tell you would have changed, and again, that's my opinion, I saw it at the end of the bed, is the fact that he hasn't been vaccinated," she said.
The patients she saw coming into the hospital were "critically ill, critically ill," said Jackie Harper, director of the nurses unit at North Hospital in Epping.
"The clinical deterioration is very sudden. One minute, they're sitting in a chair, and an hour later they can say their goodbyes," she said.
"They are finding it difficult to breathe, and some of them need high levels of oxygen, respirators and ICU support.
The North Hospital, where Ms Harper works, is located in Epping, one of the worst hit suburbs of Melbourne.
The massive demand and pressure on the hospital's emergency department has led to large queues of ambulances accumulating during periods of congestion, a problem called ramping, leads to delays across the ambulance network.
"To be a nurse now? A huge challenge. It is a huge challenge when the community is not vaccinated," said Ms. Harper.
"We have to do all those other things. We have to treat the orthopedic injuries that happen. All the other cases we get as well.
"…and being in that position, it was hard.
Healthcare workers 'concerned about next few months'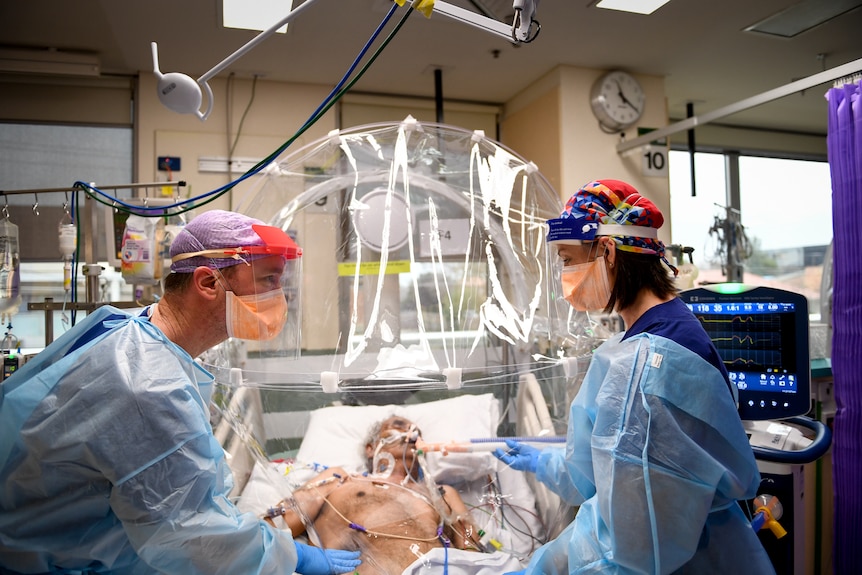 There are currently 476 people in hospital with COVID-19 across Victoria, of whom 98 are in intensive care, including 57 people on a ventilator.
Of the people in hospital yesterday, only 5 percent were fully vaccinated.
As of Sunday afternoon, there were 12 teenage patients in the hospital, none of whom had been fully vaccinated. Of the 22 patients in their twenties, only one was fully vaccinated.
There were 64 patients in their 30s, only one of whom was fully vaccinated, and 60 patients in their 40s, none of whom was fully vaccinated.
This weekend Victoria recorded another record number of daily cases. The number of new infections is expected to continue rising until a peak later this month.
This peak is expected to occur around the same time the state reaches the goal of having 70 percent of the population 16 and over fully vaccinated.
Spence said health care workers have been preparing for the fact that when the lockdown is lifted at that point, it will be a great time for the community but the toughest time for the health system.
Both Spence and Ms. Harper said their respective wards were at or near full capacity.
Last year, the state government announced that it would provide an additional 4,000 intensive care unit beds across the state.
That promise was not kept, with Ministers and Prime Minister Daniel Andrews saying there was still no request for the family's justification.
Opposition leader Matthew Gay has pushed the government today to deliver on promised beds.
"We will open the family as we need to," Andrews said.
"Because ICU beds are so precious, and because you don't have unlimited staff, we don't open ICU beds and then make them empty, with a nurse under the bed waiting for the patient."
He said the state was hoping and "doing everything we can to get fewer patients, not more."
Spence said that at the Royal Melbourne Hospital and across the state, recruitment and family opening models have been changed in a phased fashion, based on need.
But, she said, if people are vaccinated and lockdown restrictions are followed, the state will not need an extra 4,000 beds.
Ms Harper said there will always be the challenge of burnout and burnout affecting the workforce, and the chance that the system may not adapt.
"Because COVID is so unpredictable. We don't know what's going to go down in the next minute," she said.
"So we may not fit in, and we all have feelings too. So, dealing with the challenges of people who are unable to see their loved ones, hold hands for their last breath, it's tough."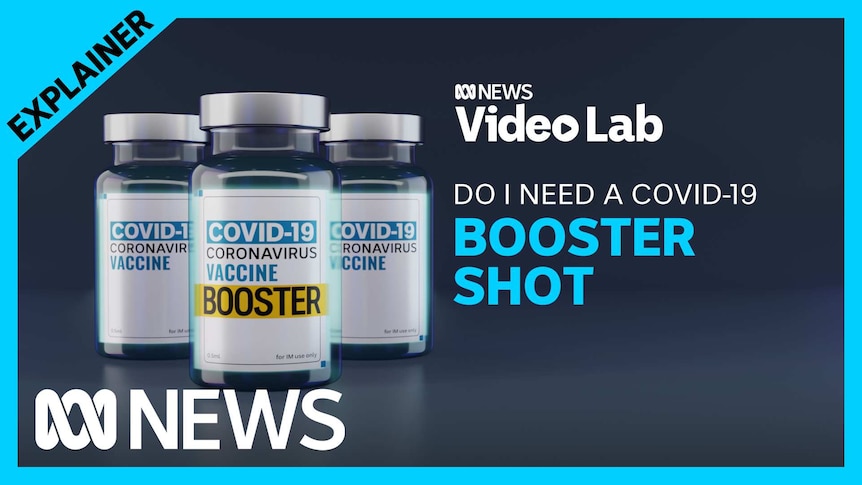 Download the form…
.