We are thrilled to have you on our site. If you enjoy the post you have just found kindly Share it with friends.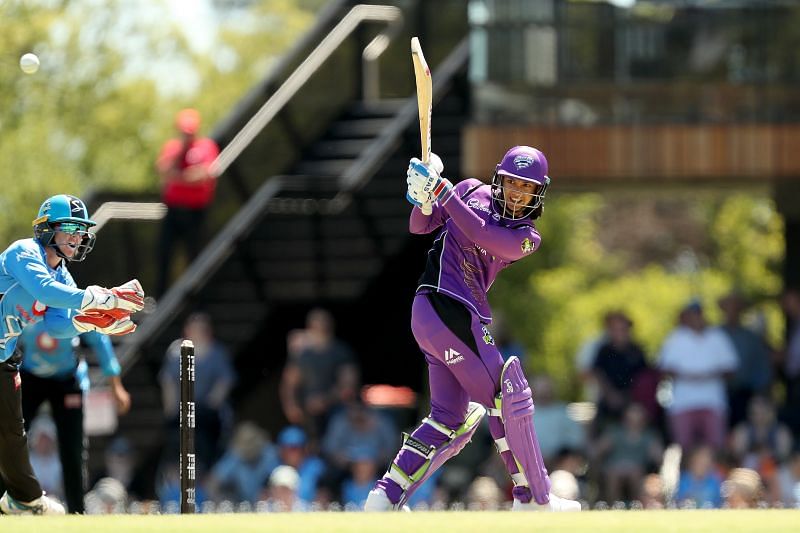 Former Indian wicket-keeper Saba Karim believed that more female cricketers from the country participating in the Women's Big Bash League (WBBL) is an important development.
Smriti Mandhana, Deepti Sharma, Harmanpreet Kaur, Jemimah Rodrigues, Shafali Verma, Radha Yadav and Richa Ghosh are the seven Indian cricketers who will compete in the upcoming edition of the Big Bash League (WBBL).
Karim described the BBL as a very competitive tournament and stated that playing the T20 competition in Australia will help the Indian players improve their skills. Karim admitted during a media interview hosted by Sony:
"This is important from India's perspective as many of our players will have the opportunity to play in the (Women's) Big Bash League (WBBL). That's a very competitive tournament and the kind of feedback we've been getting over the last 2-3 years, when these girls have competed there and come back… There's a lot of lessons for all these girls from India."
Karim added that an IPL for women is definitely on the way, and believed that having a strong home structure is more important. Karim explained:
"In the future, yes, the BCCI will look at organizing IPL for women, but I also think it is more important to have a stronger domestic structure so that it continues to surrender young talent who can play at that level. And I mean why the men's IPL was a success, because of the kind of structure, the kind of talent that came up from it, from the domestic level. And I think something similar should happen for women's cricket."
Many cricketers, pundits and fans have suggested that India's performance in close matches could improve if they participate in a competitive tournament such as the IPL.
Playing in foreign competitions certainly helps: Saba Karim
While active Indian male players are no longer allowed to participate in foreign T20 competitions, foreign cricketers are a big hit in the IPL. Karim agrees that playing in foreign T20 leagues makes a lot of difference. karim said:
"Yes, in a big way (playing foreign leagues helps). But one should not forget that the BCCI has a very strong domestic structure at this stage. From here a number of players have come forward and have had the opportunity to play for the national team."
The 53-year-old further pointed out:
"Most of the global T20 leagues are eager to have Indian players for their respective teams, not just in Australia but even in The Hundred. Before that, if I remember correctly, they had some sort of Super League tournament in England and so many of our players participated. That definitely helps Indian cricket to grow and make our national team much more competitive and bring in more quality."
Also read:
The 2021 edition of the IPL is currently underway in the UAE and will conclude with the final on October 15 in Dubai.
.
Disclaimer: The opinions expressed within this article are the personal opinions of the author. The facts and opinions appearing in the article do not reflect the views of Algulf.net and Algulf.net does not assume any responsibility or liability for the same.