IAt a hangar-sized but half-eaten Batman-themed restaurant, a letter is placed on my table while I wait for a serving of 15 pounds of citrus salmon with a serving of caviar-sized caviar. "Dear guest of Park Row," it reads, "I fear the worst has happened." It was a small touch of drama in a supposed Gotham-style dining experience, but its message was not wrong: the worst had actually happened.
It was Saturday lunchtime at Park Row, just off Piccadilly, and despite Warner Bros.'s Batman franchise being one of the most recognizable brands in modern civilization, Charles and I were one of only four other tables to choose from. there. Why was that, I wondered. OK, I go to the bone: I know this well, and in such vivid detail, that I called my editor during my £ 26 main course with champagne and black truffle risotto – which smelled of silage and polyethylene – and demanded 3,000 or 4,000 more words to document my dismay at this confusing, slapdash nonsense. Warner Bros. appears to have sanctioned a Batman restaurant without any real mention or observation of Batman, and instead offers a menu that is more expensive than the Foyer at Claridge's and serves boring renditions of dover-tongue Grenoble style for £ 44, which even a hedge fund manager in an advanced state of refreshment would see as a massive, cynical waste of money.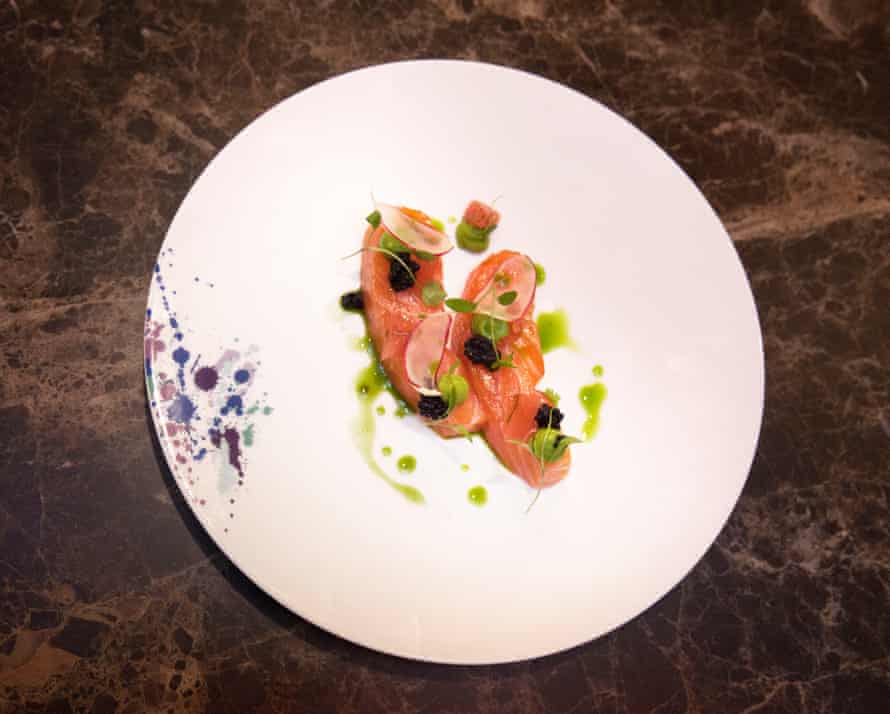 Park Row is neither a merry theme restaurant for children and the young at heart, nor is it a destination brasserie for tourists with dollars to burn. On the contrary, it's an absurdly sloppy staged kind of Batman experience that never ever mentions Batman. Oh, of course, Gotham's presence lurks in cocktails called Beyond the Gates and Three Bridges, and in desserts with names like Riddle Me This (I solve that riddle right away: it's a caramelized apple with hazelnut saber). Still, before I came here, I had imagined a steroid-powered Hard Rock Café paired with a sleek Warner Bros. amusement park, whereas what I found was more comparable to the incredible erroneous caves that open in the UK every Christmas, where elves Marlboros smokes behind a foam-spitting snow machine next to a donkey with conjunctivitis that makes the kids cry.
The entrance to Park Row is mysteriously almost unmarked. You enter through a rather clever fake but cozy British library, then you are chivvied down a dark, uninteresting spiral staircase before waiting at the maître d's desk in a restaurant called Pennyworth's. "Pennyworth's restaurant and bar is an undisputed art deco masterpiece and pays tribute to the faithful butler of the Wayne family," the website states. By this time, any hint of fearlessness and wonder had long since melted away.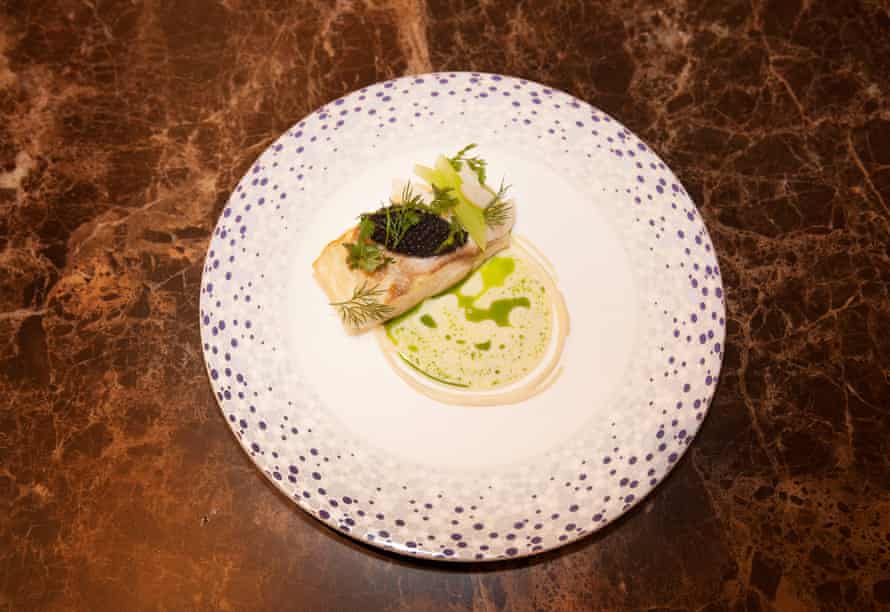 A manager in a vague Gotham-themed velor outfit that appeared to have been picked from his bedroom floor an hour earlier was standing with his back to us, making phone calls while a large, fake ice sculpture of a penguin farted dry ice. All employees were dissatisfied at the Dignitas level; to hell, even the gang in the London Dungeon looks more chipper, and they have to carry stick-on boils and tempt people in to see reconstructed executions. When we finally sat down, the floor staff handed over the mysterious, aforementioned letter about Oswald Cobblepot's new restaurant.
And oh yes, that's it: the Batman "experience" is practically over before it even starts, and you're basically back and eating the worst type of cruise ship food in a hollow room where the other diners are catching yours. eye to share a quiet scream at the 36-pound plates of lukewarm, disgusting fallow deer. While we were eating, the staff was busy moving an epic terminal noisily until I finally asked if it really felt like the best time for a do-it-yourself spot, how about we had already run a bill on £ 146 without even ordering alcohol. "We need new space for the box," I was informed blankly.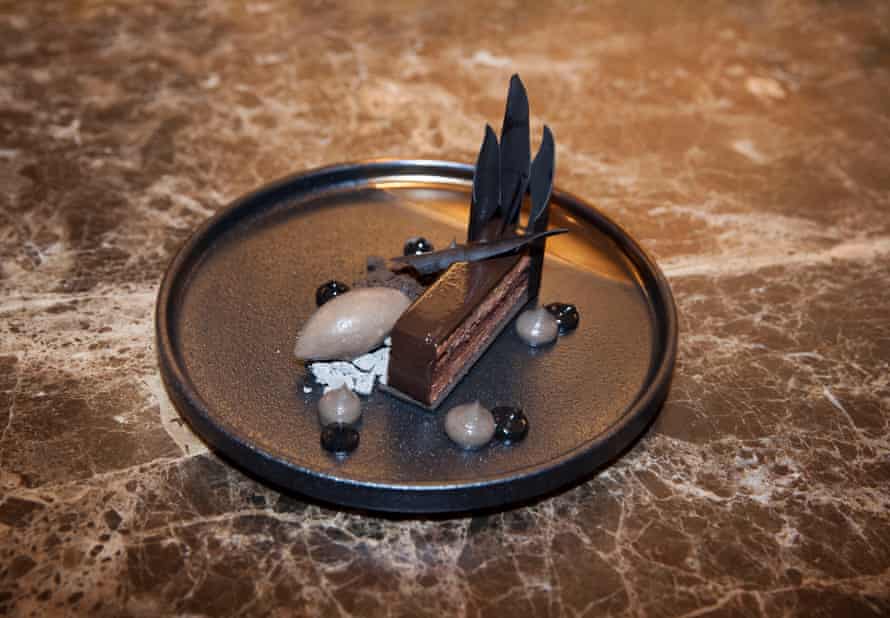 Dessert was a bid for chocolate orange cake with peaks and peaks in shades of black and called The Ruins of Gotham City. It was finished, dry and loveless, but it made a pretty nice photograph. If I had to find a pleasant thing to say about our lunch, the £ 8 side of truffle mac and cheese was certainly hot and edible, which is more than can be said about the £ 6 mushy, stone-cold steamed broccoli, who went back to the kitchen untouched.
I'm not an avid Batman fan, but I still can't figure out if I would be more or less upset with Park Row if I were one. However, I spent my childhood engulfed by another superhero named Scooby-Doo, who in several episodes shows up in a run-down amusement park ready to meet monsters and adventures, only to conclude each time that the gang had just met a reluctant employee in a silly costume. Yikes, Scooby: same thing.