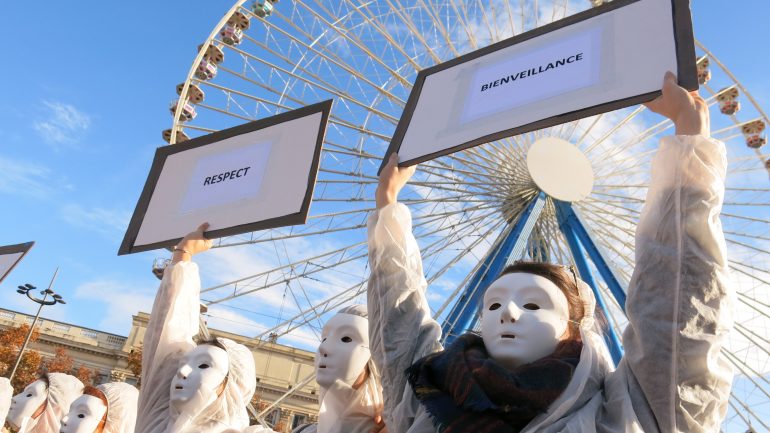 Happening of Filactions before the march against violence against women in Lyon on 24 November © Mathilde Régis
Collectif Droit des Femmes du Rhône demonstrates this Saturday, November 27 at Place Bellecour from kl. The Mayor of Lyon Grégory Doucet is expected to attend the event.
Composed of feminist associations, rights activists, trade unions and political parties, the Droit des Femmes collective is launching a call for demonstrations from kl. 14.00 at Place Bellecour. As part of the International Day for the Elimination of Violence against Women, protesters will demand "real resources for associations, […] an increase in emergency accommodation, […] prevention campaigns […] and proper care ".
Grégory Doucet also present
According to his official agenda, the mayor of Lyon, Grégory Doucet, was to be present from 1 p.m. 14.00 to listen to the speakers and participate in happens women in white from Filaction, an association that fights domestic violence. From 3 pm, the councilor participates in the march against violence against women, as part of the demonstration.
.