An elderly couple have told Sky News of their distress that their son – who has autism and learning disabilities – remains trapped in hospital after more than twenty years.
Tony Hickmott, now 44, is believed to be one of the patients who has been held back the longest on a safe device in the UK.
Sky News has successfully overturned a gagging order to allow his parents Pam and Roy to talk about their frustrations.
Pam, 78, and Roy, 81, fought back tears as they talked about their exhaustion over the ongoing struggle to find Tony's home in the community with his own caregivers – eight years after they were first told he was could leave the hospital.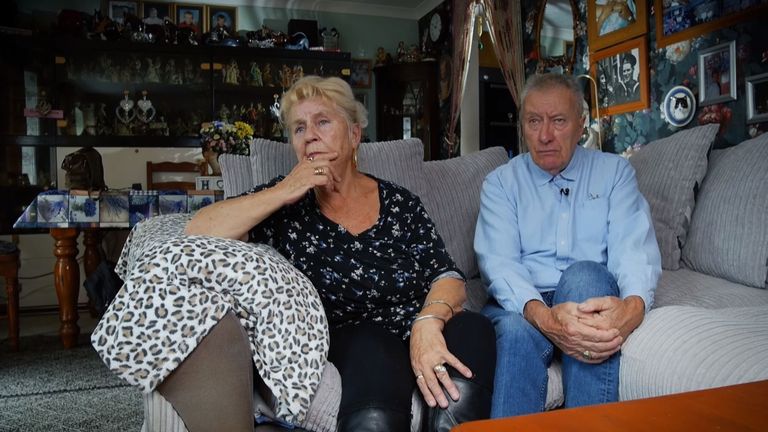 The couple can not bear to think of their son in the hospital when he could be somewhere more appropriate.
Pam said, "It's ruined our lives. Absolutely ruined our lives, Tony's life. He's spent half his life in an institution.
"Tony deserves to come home, because that's all he lives for."
Tony has spoken of his desire to leave the hospital and told his parents: '[I'll] came home soon mother. I'm good enough now. I can come home. '"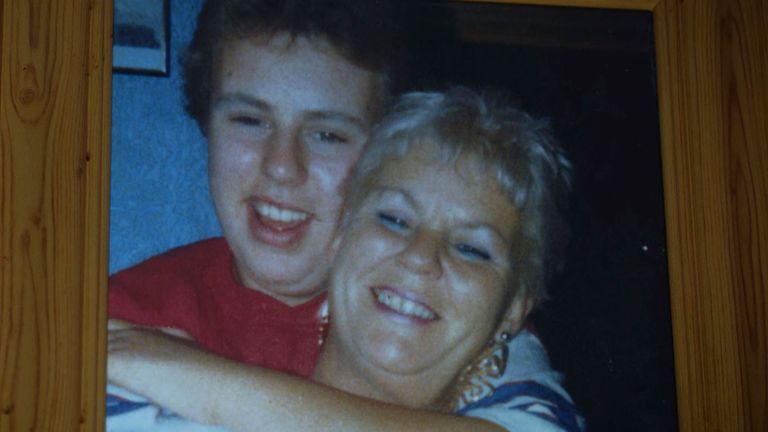 Roy gestured to the dining room table in their living room with tears in his eyes, saying, "And do you know what bothers me more than anything else?
"When I'm sitting at that table eating a big dinner, a good dinner cooked well, and Tony's down there.
"I want to take my dinner down to him and give it to him."
Pam and Roy have no choice but to continue their routine of driving more than a hundred miles for the weekly visit they are allowed to where Tony is in the hospital.
And it takes a huge toll.
Speaking of the journey to see the son, whom he affectionately calls "Tone," Roy said, "As I drive halfway home, I pull in and I sit there crying.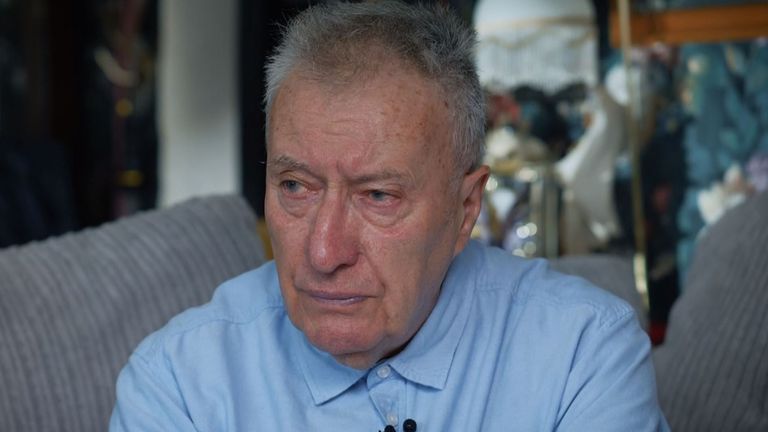 "I mean, I hate to say it – I'm sitting there crying. Despite all the misery it's caused. I'm just thinking of Tone sitting there alone."
He added: "I just can not cope one more winter. I can not cope. I have had it. I am at the end."
Pictures of Tony and his parents adorn the walls of the couple's home – but these tell the story of how long all this has been going on.
Timeline for Tony's care
1997: Tony went to institution as a 21-year-old.
2001: Tony was sent to a secure inpatient hospital, which was to last only nine months.
2008: The hospital placed him in segregation – a form of isolation.
2013: Twelve years after he was first admitted, Tony was considered "fit for discharge".
2019: The court for protection cases begins to look for care in the community for Tony, but still no solution has been found.
As parents, they have grown old while this fight has dragged on to get Tony out.
It's been three years since Sky News first talked to Pam and Roy – as they had already spent years waiting for Tony to find suitable housing.
In 2018, the local authority told Sky News that they were working to get Tony taken care of "as soon as possible."
But since then, Tony's care has been the subject of a lawsuit, and reporting restrictions were imposed, which prevented the identification of Tony and his parents and prevented them from discussing the continuing inability to find him another place to live.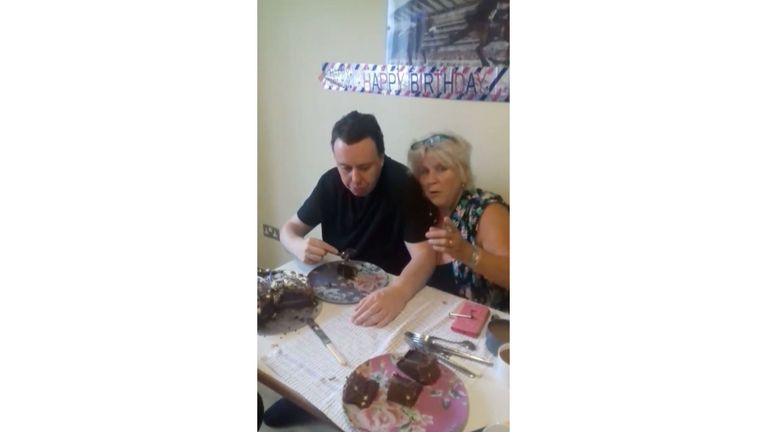 They have now been lifted following an application from Sky News and the BBC.
At a recent court hearing, a timetable was set to pressure all the agencies involved in Tony's care to make the necessary progress to get him out, but that could be months away.
The district court judge, who heard the applications for revocation of the transparency order, said it was in the public interest to tell the story of a man who has been detained for many years beyond the time he was fit for discharge.
At an earlier court hearing, the judge described the delays in his discharge to society as "eerie".
All agencies involved in his care agree that the current facility is not appropriate for his needs and that he should be placed in a local environment.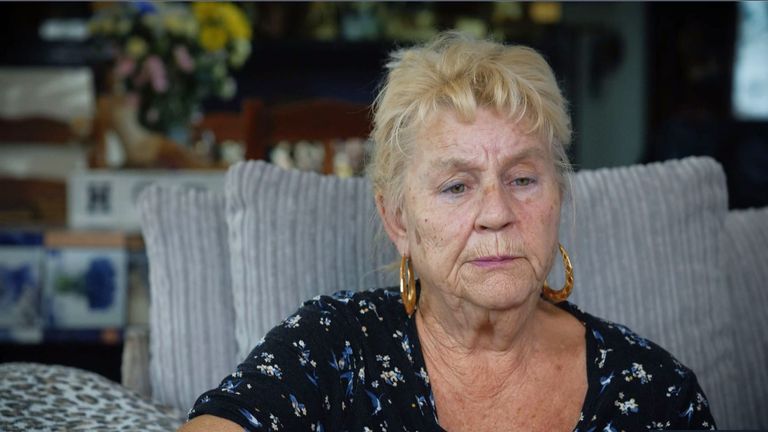 But Tony is not the only person autism or a learning disability that is unnecessarily stuck in the hospital.
At the end of October, there were 2,070 people with learning disabilities or autism in specialist hospitals in England – according to NHS figures, at least 810 of these people are ready to be discharged.
Despite many years of promises from NHS England and the Department of Health and Social Care to move people out of institutional settings, many are still in them – and families face long waits to get the right support in the community.
Pam and Roy say Tony is still talking about his hometown of Brighton and they hope to find a place where he can live close to them.
Pam said, "That's all he knows. It's home, not true. This is home. It's comfort. He loves the pier. We used to go down there and eat fish and chips and candy floss. In the lovely summer evenings we used to walk along the boardwalk. "
A spokesman for Brighton & Hove City Council said: "We are aware of the difficulties Tony's parents have had in seeing their son over the years and are very sympathetic to their situation.
"We are working closely with his family and other key parties to ensure safe and sustainable housing that will enable Tony to live in his own home in the community close to the Brighton area and his parents."
A spokesman for the NHS England in the South East said: "The NHS in the South East continues to work closely with Mr Hickmott, his family and the local Commissioner involved in his care. Hickmott has complex care needs with highly specialized support required for to meet his needs, and we continue to work with his parents and partner organizations to ensure that the appropriate care and support is in place. "