On Sunday, the city of Paris inaugurates a plaque commemorating the child prisoners in Petite Roquette, where hundreds of minors have lived in inhumane conditions for decades.
Today, the children's shouts of joy mingle with the birds' songs. At the entrance to this park is rue de la Roquette, in the eleventh arrondissement of Paris, a fountain and flowers, further on a basketball court and impressive games where the little ones and their parents meet after school and teenagers in the neighborhood. Few know that the wooded alleys in this square were once covered by thick dark walls that housed Petite Roquette's prison. Built by architect Hippolyte Lebas and counting nearly 500 cells, it was opened in 1836. Located near the Grande Roquette Prison, which housed the death row inmates who were soon to be guillotined, the Petite Roquette received thousands of people. , some of whom were barely 6 years old, for almost a century.
At that time, France was not yet occupied by juvenile justice. Children, whether they are simple vagabonds, orphans, street musicians, whether they have stolen a piece of bread to survive hunger, or whether they are part of the Apaches (the criminals from the suburbs who intimidate Parisians), will be convicted at that time as adults. . Even worse is the fact that hundreds of innocent people who do not live up to their parents' expectations are sent to prison by simply a judge's signature for "paternal correction".
A bag upside down to go out
At the time, Petite Roquette was considered the best for the state, a modeling center. The discipline is carried out with an iron hand. There is only silence. The detained children are alone in their cells and are prohibited from making noise. As the only meal, a broth and a scoop of dry bread are served to them. Their days are dedicated only to work and sleep. The organization is millimeters. Everything has been done to ensure that none of the young prisoners cross roads, and the government is convinced that a single glance can lead them into crime. When they go for a walk, once a day, the boys are locked in between the stone walls of a small courtyard, one by one.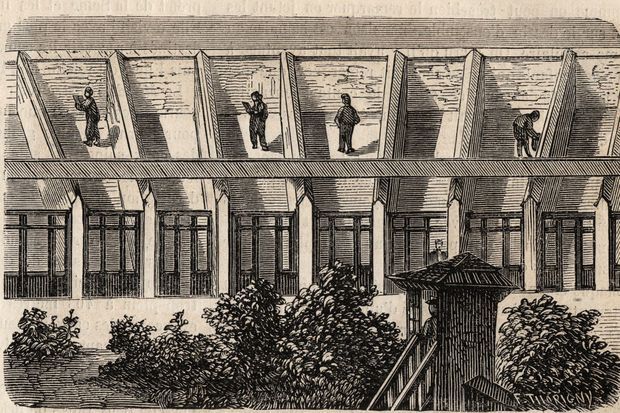 Once a week, as they prepare to attend Mass, a bag is placed over their faces to avoid contact with others. And in the prison chapel, the isolation continues. Each prisoner is installed in a wooden box. For constant hunger, add the freezing cold. The prison is not equipped with electricity. In winter, temperatures barely allow us to survive. At La Petite Roquette, the mortality rate reaches 12% per year.
"If you had just spent the seven months I just spent …"
"Dear mother, you are not thinking about the boredom I am going through. I have just spent a sad winter after spending a sad summer and I want to spend another sad summer, trapped in a poor cell like a wild animal, "writes the young Armand, 17, in a letter. But this mail never reaches his mother. Like dozens of other letters, this was intercepted by the prison administration, which tries to hide the real living conditions in which the children find themselves. It was only years after the company was closed that these letters were discovered in a suitcase found in the barn of a house. in Normandy. "If you had just spent the seven months I just spent. Seven months, half the time without seeing the day lying with chains on your feet, that was where you would eagerly say to yourself a letter. You can "Do not imagine what boredom pushes to do things, sometimes in the cell, I get bored and I start singing. What do I get out of it? I win that I get punished more", Armand continues.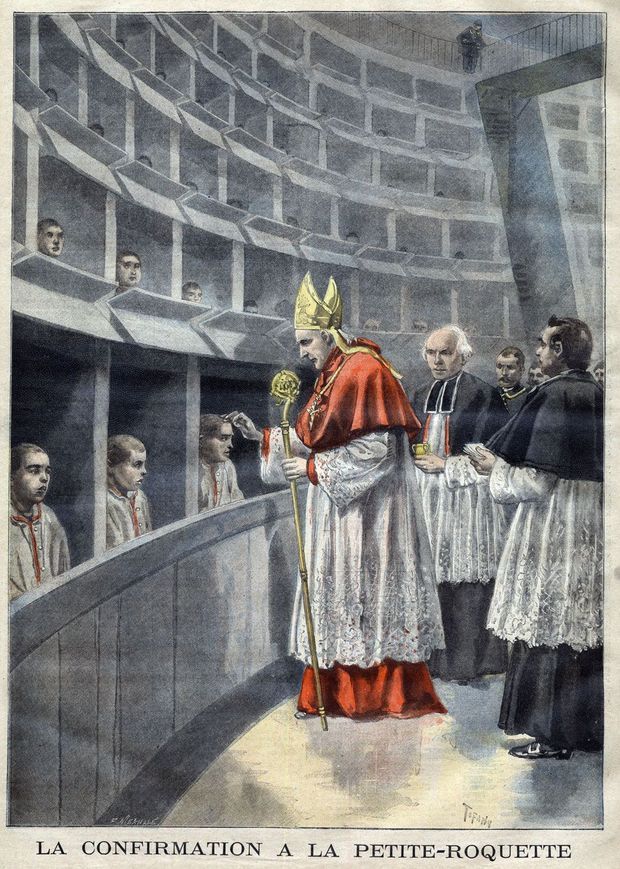 In 2019, these poignant words, testifying to a past that the city was trying to stifle, were read by young actors in the documentary "La Petite Roquette, Imprisoned for Cursed Children." The author and poet Jean Genet, born of an unknown father and abandoned by his mother at the age of 7, was himself imprisoned at the age of 15 on Petite Roquette, before being sent to a prison farm colony in Mettray, in the Indre-et-Loire, in 1926. He will talk about it years later in his semi-autobiographical work, "The Miracle of the Rose". In these juvenile prisons, some of which work directly with La Petite Roquette – as in Gaillon in the Eure region – children work on the ground, breaking stones, waiting until nightfall to finally hope for a little respite. The children's prison remained open until 1929, before being replaced by a women's prison. La Petite Roquette was destroyed in 1974.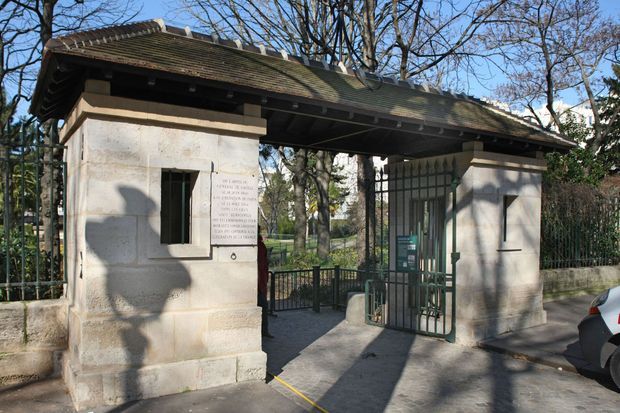 On Sunday, the fate of children will be honored for the first time in front of the square de la Roquette. A plaque in their memory will be inaugurated in the afternoon. "In this prison cell with almost 500 cells, thousands of minors, children and young people have been detained in inhumane and degrading conditions," writes City Hall Eleven on its website. The documentary "Les enfants maudits" airs at City Hall on Thursday at 7pm in the presence of director Cyril Denvers. Of the old prison there is only one gate left, the old entrance located rue de la Roquette.
Any reproduction prohibited