Hallberg says involvement of VC&A gives Bodytorque validity. "They have such a history of dance, I mean, they supported [George] Balanchine when he created Jewels so many years ago and they continue to support dance. Bodytorque Digital opens the platform in a wider capacity. I think it's a good kind of partnership, it really makes sense. "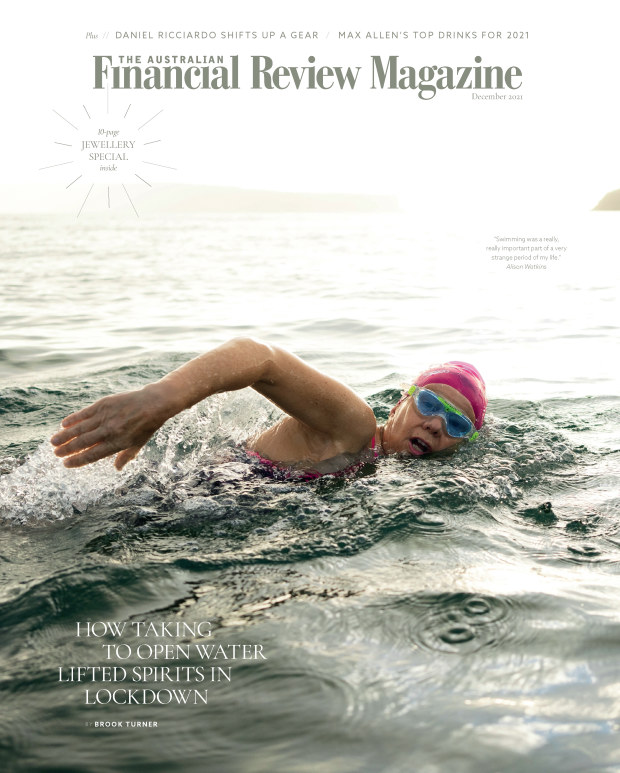 Topp got her break in choreography in 2009 when she, as a corps dancer in The Australian Ballet, was invited to participate in Bodytorque.
"It ended up being the most rewarding experience," she says. "Until then, I had been one of 20 swans or one of 24 flowers or sylphs; it was always about being a part of the corps. I was used to being instructed. But giving choreography a chance clearly changed the way I danced, the way I handled work and received information from choreographers. "
Clay is a film adaptation of a pas de deux (a dance for two people) from Logos, which the pandemic shut down after just two live shows. "This is a way for the duet to exist off-stage and have a life beyond the season that has never been seen so much," says Topp. And movies will add a new perspective.
"There's something incredible about a choreographer being able to invite the audience into the movement, to become yet another dance partner with the camera," she says. "Usually choreography is viewed from an audience perspective, and not everyone experiences what we do as dancers. It is exciting to be able to put the camera in bird's eye view or under the dancer, to give the experience of being lifted into the air, becoming dizzy. "
Act V will be Riley's first Bodytorque commission. "It was a perfect opportunity to contribute to the program in a small way," he says of being contacted by his friend, Hallberg.
"It felt like a gift. I was interested in this idea of ​​how we as performers throw our layers, what we transform out of and back to after leaving the stage. It's not a contact to and from; it takes time. "There is a release of endorphins, then you become self-reflective, and then you throw it all away and become 'you'. Being a performer is an interesting experience. Act V is an abstract look at what it is."
Riley chose lead artist and friend Dimity Azoury for the role. James Howard, a Jaadwa man, wrote the original music. Howard also wrote the music Mulunma – Inside, a film that Riley, a Wiradjuri man with cultural ties throughout western NSW, created for the inaugural Rising Festival in Melbourne last year.
"Bodytorque allows other artists to get into the incredible institution that is The Australian Ballet," he says. "James is a new sound designer in the world of dance. He's so good. "
The film process has been a shift for Riley, who describes herself as "first and foremost a live-dance maker".
"Nothing can replace that experience," he says. "What is possible in digital is to engage with artists and stories in an expanded way – and across the globe. In live performance, it is up to the audience to see where they want, but on film you direct the audience's gaze. So you curate a more personal experience. With Act V., I try to remember that. "
In Hallberg's view, Bodytorque Digital adds the texture of what The Australian Ballet is defined as. "We have to question who we reach, how we engage with our community, what kind of diversity we show in the company. I mean, it's so multifaceted now, which is really exciting because every art institution becomes bigger than it was before. "
Even better, from now on, Bodytorque Digital is free. "We create it, and we send it out into the world."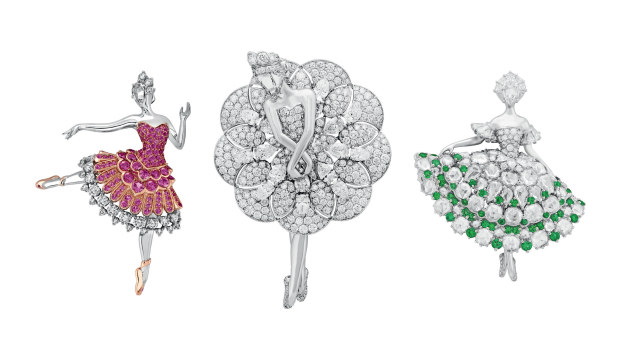 Behind the ballerina clips
In 1941, ballerinas joined Van Cleef & Arpels' repertoire. With diamond faces and precious headdresses, their dancing shoes and tutu are made of gold, diamonds and colored gemstones.
Each clip represents a different pose. One of this year's ballerina clips, Dulcinea, is inspired by the ballet Don Quixote, staged by Marius Petipa. Its silhouette flies in a saut de chat (cat jump) motion.
Ballerinas have ranged from 2 cm to 8 cm; today they are 6 cm from top to toe. Made in Paris' workshops, each requires a few hundred hours of work and about 1000 hours for the more complex high-end ballerina ballerinas, who need many more stones to create the sparkling, completely paved tutu.
The December issue of AFR Magazine, including the jewelery specialty, will be published on Friday 26 November in The Australian Financial Review. Follow AFR Mag on Twitter and Instagram.